Thank you for visiting Fisher Distinctive Dentistry online! Our family's dental practice was begun in 1987 by Dr. Michael Fisher and today his daughter, Dr. Devin Fisher and her husband, Dr. Zachary Bergevin, are committed to meeting all of your family's dental needs. We provide cosmetic, restorative, implant, and family dentistry to ensure that your smile stays healthy and beautiful. Our friendly, experienced dentists are proud to serve Port Orchard and the nearby areas, including Gig Harbor, Belfair, Bremerton, and South Kitsap, Washington. We invite you to contact us today with any questions or concerns and would be happy to find a convenient time  to schedule your next dental visit in our office.  Our family looks forward to caring for your family!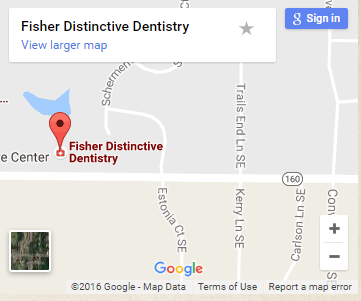 Hours
Monday: 8:00 a.m.-5:00 p.m.
Tuesday: 8:00 a.m.-5:00 p.m.
Wednesday: 11:00 a.m.-7:00 p.m.
Thursday: 10:00 a.m.-6:00 p.m.
Alternating Fridays: 9:00 a.m.-5:00 p.m.
Address
Fisher Distinctive Dentistry
2021 SE Sedgwick Road, Suite #3
Port Orchard, WA 98366