What Is a Bridge?
The purpose of a bridge in your mouth, like a bridge over water, is to span the gap between two solid points. A dental bridge replaces missing teeth with artificial teeth (pontics) and will rely on adjacent teeth to act as anchors (abutments).
Dental bridges are comprised of two or more dental crowns that act as the abutments and one or more artificial teeth (pontics). The more teeth that are missing, the greater the span, which means more teeth may be needed to anchor the bridge in place. The success of any bridge depends on its foundation — the teeth, gums and bone to which the bridge is attached should be healthy. Overly large bridge spans tend to fracture, and for that reason, you may not be a candidate for this type of procedure; we will know more after your exam.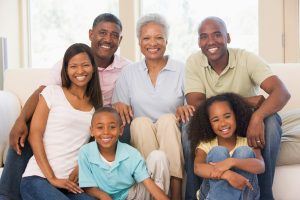 If you already have large fillings or other restorations in the anchor teeth, then placing abutment crowns may be improving the health and strength of those teeth as well. However, if the tooth or teeth you are missing are surrounded by healthy teeth without restorations, then an implant crown or crowns may be a better alternative.
To learn more about how a bridge can improve the health, function and beauty of your smile, we welcome your call at 360-876-0445 or visit to Fisher Distinctive Dentistry in Port Orchard, Washington, where Dr. Devin Fisher and Dr. Zack Bergevin are dedicated to helping you keep your smile in the best of heath!